What is Creative Arts Therapy?
Creative Arts Therapy makes use of different creative media to support healing when words are not enough. Arts Therapy proves especially effective in Trauma work, where creativity can be safely applied to build a bridge between body, mind and soul. Additionally, the language of art allows clients in multicultural contexts to feel felt and connected to themselves and others. Arts Therapy is a therapeutic process that integrates creative expression with psychoanalytic techniques. There are different modalities like visual artmaking, drama, dance and movement.  
Creative Arts Therapy helps to develop new coping strategies. The creative process includes drawing, painting, craft, colouring, sculpting, or collage.  As clients create art, they foster self-expression and insight. They may reflect on what they have made and discern how it makes them feel.  By exploring their art, people discover various new and old ideas and beliefs, which may be affecting their thoughts, emotions, and behaviours consciously or subconsciously.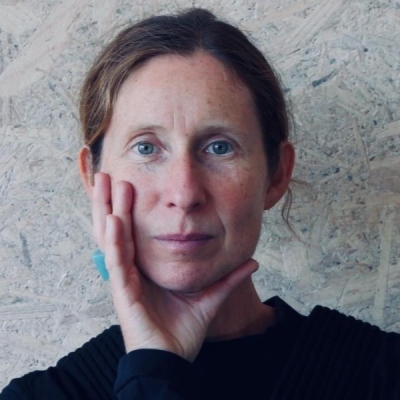 Our therapist
Elisabeth Eitelberger (she/her),  Art therapist AThR
Our Arts Psychotherapist is Elisabeth Eitelberger, who is a professionally registered member of ANZACATA*. Elisabeth has longstanding experience in supporting a diverse range of clients of all ages. She has a special interest in Complex Trauma, Neurodivergence, Gender Identity Development, different Mental Health Conditions and Chronic Pain. Elisabeth completed a Research Masters in Philosophy at the University of Vienna and a Masters in Creative Arts Therapies at Murdoch University in Perth. Besides her therapeutic practice, Elisabeth has maintained a professional career as an interdisciplinary artist for the past three decades. From an early age, Elisabeth felt the desire to explore the meaning and purpose of life through the healing power of art and through an existential lens. Her holistic approach of working with individual clients is informed by latest research in psychoanalytic psychotherapy.
Registration
A Registered Arts Therapist (AThR) is an arts therapist who is registered with the Australian, New Zealand and Asian Creative Arts Therapies Association (ANZACATA). To be eligible to register with ANZACATA, a Registered Arts Therapist needs to complete a certified university course in arts therapy and maintain their skills through ongoing professional development as approved by ANZACATA.
Our Creative Arts Therapy Services
No previous art skill required

Arts therapy is available for NDIS plan-managed, self-managed or NDIA-managed participants, and also for private clients

Session fee includes material use

All ages
Appointments
Elisabeth is available for individual arts therapy sessions face to face and online. Sessions are kept person-centred, which means that modalities are customised in relation to the client and their presenting issues. Elisabeth can offer sessions in both German and English. This supports COPE's multicultural counselling services.
Contact Us
COPE Centre is located on Level 3, Unit 6, 1111 Hay St, West Perth. Contact us on (08) 6556 6460 or email admin@copecentre.org to complete a referral now for our art therapy services.
We are here to COPE with you