National Disability Insurance Scheme
COPE is an NDIS registered provider focused in delivering support for individuals with a psychosocial disability. Our support workers and recovery coaches are experienced and qualified beyond requirements.
COPE psycho-social support workers are trainee psychologists & counsellors with at least a bachelor's degree in psychology or counselling. Our support workers have gone through extensive tertiary training to help understand and work with people experiencing psychological disorders.
COPE is a psychoanalytically informed psychology practice. COPE supports look at psychological care through a psychoanalytical lens that has been
demonstrated to help overcome lifelong debilitating patterns and entrenched issues. 
COPE is a multidisciplinary service who collaborate to help deliver effective mental health support across a range of services. COPE's holistic approach and high level knowledge of capacity building can support you in your journey for self-discovery to live a meaningful life. 
Psychoanalytical Psychotherapy is an invitation to speak —
not only about what worries and troubles us, but simply about the things that
matter.
"Our past experiences in life shape us, but they don't have to define us."
Our Psychosocial Support Workers are all Psychology/ Counselling graduates who have undertaken extensive training to help understand how to support individuals living with mental health difficulties. Hand-picked by our Psychologists, our Psychosocial Support Workers are empathic and passionate about supporting people experiencing mental health difficulties to pursue a meaningful life. Our workers are trained to help build your capacity to access the community independently in a sensitive and gradual manner.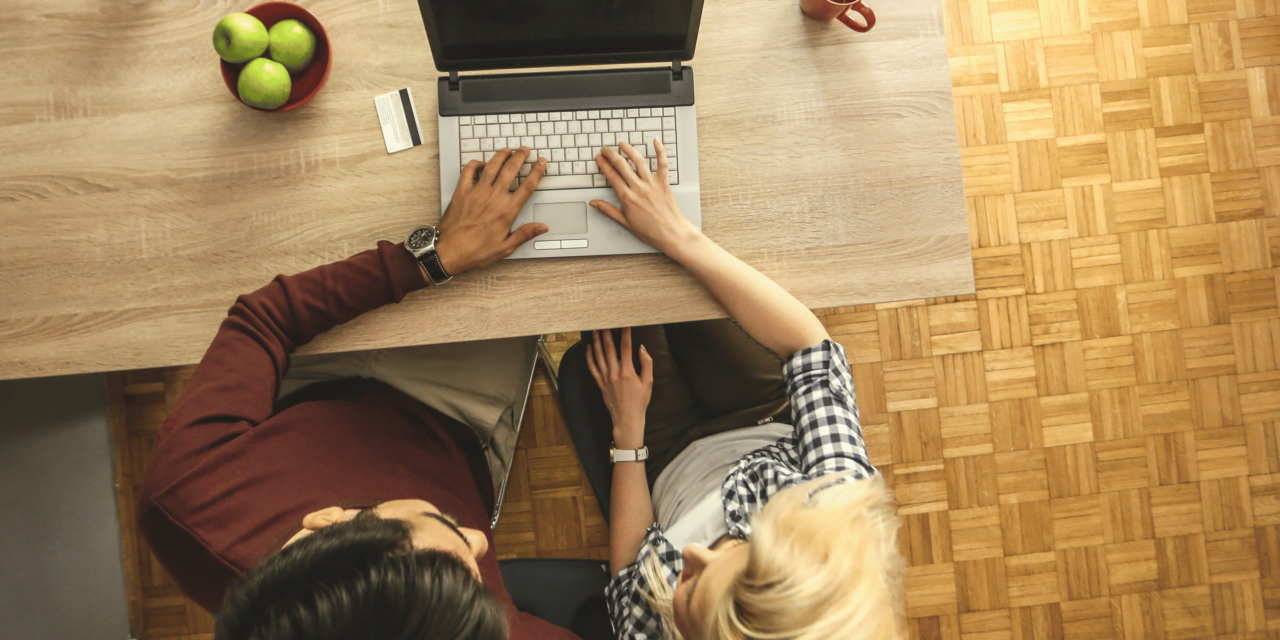 Psychosocial Recovery Coaching
Our Recovery Coaches are qualified mental health professionals (i.e. Counsellors) here to support you navigate the NDIS and motivate you to work towards your goals.
How our Recovery Coaches Help
Mental Health Focus and NDIS knowledge
Our Recovery Coaches provide high quality mental health support to engage in personal recovery and serve as a personal guide and mentor in implementing NDIS plans.
Relationships
We work with you to repair, maintain and build strong relationships around you. We help you develop support plans that empower and strengthen your abilities to feel socially included.
Build Resiliency and Independence
Our Recovery Coaches aim to support you to take more control of your life and to better manage the complex challenges of day-to-day living. We work with you to help you live an independent life and support you to manage your NDIS plan.
Professional & licensed therapists
COPE Psychologists and Counsellors are Psychoanalytically informed. Psychoanalytical psychotherapy is a deeper more personalised form of talk therapy which looks at the root cause of problems and what unconscious processes that may interfere with people living a meaningful life. Research has demonstrated that psychoanalytic-based therapies last long after treatment ends and suited for complex mental health problems.
To find out more about this approach enter our page psychoanalysis here: Psychoanalysis Perth – (copecentre.org)
Arts therapy is a therapeutic modality that integrates creative expression through visual arts media with psychotherapeutic techniques to improve mental, physical and emotional well-being, by facilitating self-expression and developing new coping strategies. The creative processes used in arts therapy include drawing, painting, craft, colouring, sculpting, or collage. As clients create art, they may reflect on what they have made and discern how it makes them feel.
How Arts Therapy can help:
Bypassing the verbal requirements to encourage self-expression, communication
Using creative tools are modified to accommodate various fine motor skill challenges
Decreasing feelings of helplessness
Relaxation for people with chronic pain
Improving cognitive function and quality of life
Encouraging self-discovery and emotional growth
Providing emotional and physical integration
Teaching daily living skills to people with developmental disabilities.
To find out more about how Arts therapy can help. Click here > Arts Therapy – (copecentre.org)
Dr Hugo Gonzalez
Clinical Psychologist
Dr Gonzales has a PhD in Philosophy (Clinical Psychology) and a Master's degree in Clinical Psychology. Dr Gonzales offers a wealth of knowledge and an extensive background with over 25 years' experience as a psychologist and senior lecturer. Dr Gonzales has extensive experience in psychoanalytic psychotherapy as a therapeutic approach to helping to understand human suffering.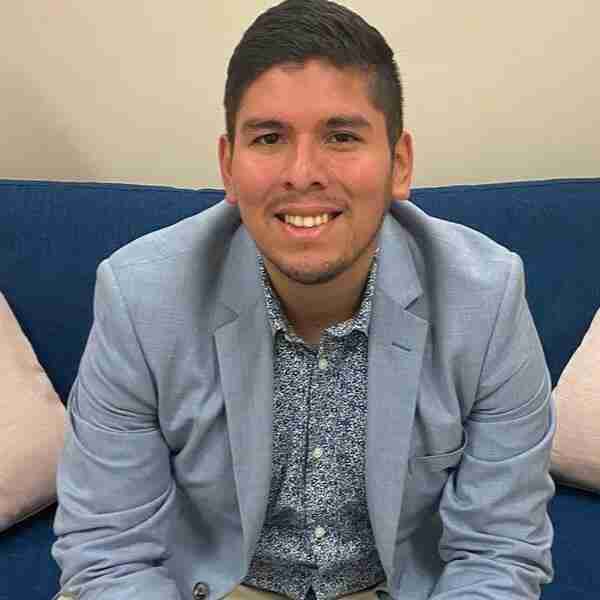 Mr Michiel Gonzalez
Registered Psychologist
Michiel has particular experience working with young adults aged 12-25 and supporting them through various transitions in life they experience. Michiel's background and experience is working as youth counsellor at Youth Focus and working with participants from the NDIS.
Ms Kylie Smith
Aboriginal Counsellor and NDIS psychosocial recovery coach
Kylie Smith is a Yamatji woman and is our Aboriginal counsellor & NDIS Recovery Coach. Kylie has worked across various community contexts over the last 12 years recognizing the gaps that exist in services for Aboriginal people.
Ms Elisabeth Eitelberger
Arts Therapist
Elisabeth has longstanding experience of working with vulnerable people across all socio-cultural contexts and uses the latest methods and techniques to guide a creative healing process that responds to clients' individual needs.
Ms Vanika Lall
Psychological Support Worker
Vanika is currently completing a PhD on mood disorders and insomnia at the University of Western Australia; where she also gained her undergraduate degree in psychology. "I am looking forward to being part of the process that leads to a better quality of life."
Ms Kristen Buck
Psychosocial Support Worker
Kristen is a psychology honours student currently undertaking a Masters in Sexology at Curtin University. Throughout her psychology studies, she has worked as an adolescent support worker which she finds incredibly rewarding."The thing I look forward to most in this role is meeting new people and working together to help them achieve their goals."
Ms Gemma Parker
Psychosocial Recovery Coach
Gemma graduated from a Bachelor's in Education, she also had a Diploma in Counselling and currently studying for a post-grad diploma in Psychology. Gemma has had a diverse and rewarding career in education and advocacy, with a strong focus on supporting children and families in challenging situation. Gemma is looking forward to having opportunities to learn more about people's lived experiences. Connecting with and making a positive difference with new people.
Ms Lara Stokes
Psychosocial Support Worker
Lara is currently studying a Bachelor of Psychology and Counselling. Lara has been always passionate about people's minds, what makes them tick and the struggles that all of mankind have live through in our world. Lara's working approach is to help and support those who are hurting and struggling, giving them a helping hand, and a listening ear, and learning from experiences that only those who are living with mental illness can teach.
Ms Nikki Wiracita
Senior Psychosocial Support Worker
Nikki is currently working to become a registered psychologist studying her Master's in Psychology. Nikki is warm, empathic, and able to develop rapport with clients who have undergone significant difficulties in their life. "Walking alongside clients on their recovery journey is incredibly rewarding and I particularly enjoy seeing clients experience lightbulb moments. It is absolutely awesome witnessing clients' faces when they suddenly realise or understand something about themselves or their recovery. I view these moments of seemingly sudden enlightenment as evidence of clients' continuous 'inner work' paying off long-term".
Ms Debbie Wood
Psychosocial Support Worker
Counselling, double major; allied health
counsellor. Debbie's working approach is to learn from others and making a difference in people's
lives. Debbie believes we can always learn from others and learning about what we don't want is as important as learning what we do want in life.
Ms Erin Tierney
Psychosocial Support Worker
Erin is a Bachelor of Youth work and Psychology student. Erin was born in Liverpool in the UK and she always played instruments and sang growing up, playing cello, violin and more recently piano. Erin is passionate about supporting young people and helping them navigate significant life transitions.
Ms Michelle Pierre
Psychosocial Recovery Coach
Michelle graduated from her Diploma of Psychology Advanced at ECU. Michelle works part-time as a research coordinator at the Australian Indigenous Health Info Net. Michelle offers a warm and sensitive approach working with individuals experiencing mental health difficulties.
Ms Asra Walford
Psychosocial Support Worker
Asra graduated from Master of Counselling and passionate about meeting new clients and helping them achieve their goals. She is passionate, energetic, and generally very positive about what life has got to offer.
Mr Anthony Robert III
Psychosocial Support Worker
Anthony is currently studying a Master's in Social Work at UWA. Anthony is a great listener and able to gently encourage participants to work towards their NDIS goals. Anthony has a strong interest in yoga and facilitates yoga and breathwork classes. If you have an interest in yoga and meditation, Anthony will be a great match. Anthony has travelled the world and learnt from experts in meditation and yoga.
Ms Jade Rothwell
Psychosocial Support Worker
Jade graduated from a Bachelor's in Social Work and she has previous worked experience as a social worker in the UK in child protective services. Jade is passionate about working individually with clients and actively helping people achieve their goals. Building positive relationships with clients, so we can trust each other, create healthy targets and have fun along the way.
Mr Gabriel Chen
Psychosocial Support Worker
Gabriel is currently undertaking a Bachelor of Psychology. He most looks forward to connecting with the clients and seeing improvements in their daily lives by slowly changing their habits and their mindset in how they think.
COPE offers a supportive and safe community for clients who all share their own unique lived experiences. COPE offers a variety of group activities such as outings, social events and group therapy programmes to COPE clients. When you are supported by strong relationships you are much more likely to achieve your goals. Keeping you connected through a community is very important to us.
READY TO BEGIN YOUR JOURNEY TOWARDS RECOVERY?
 Taking the first step is often the most difficult, yet it's necessary to begin your journey
towards recovery. The sooner you take it, though, the sooner your progress
towards a more independent and fulfilling life begins.
Contact us today & feel good again
COPE Centre is located just 5 minutes from Perth CBD, with public transport easily accessible. There is plenty of street parking on Havelock and Hay street and a parking station is located on Parliament Place. The front entrance is accessible from Hay Street. Look for the Cube building.