Aboriginal culture is represented by diverse cultural traditions, practices, and beliefs of Aboriginal and/or Torres Strait Islander people. These cultures have developed over more than 60 thousand of years and are characterised by their deep connection to the land, rich oral traditions, unique art forms, and spiritual beliefs. There is a significant diversity among Aboriginal cultures in Australia, with hundreds of distinct language groups and cultural traditions, and Aboriginal culture is a dynamic and evolving force that incorporates elements of both tradition and adaptation to modern life.
Services
COPE Centre is offering Aboriginal services to help support our clients from relational and culturally appropriate perspectives.
Aboriginal Counselling for females
Support Work and Recovery Coaching for Aboriginal females is available for plan-managed, self-managed or NDIS-managed participants
Aboriginal Women's Family and Domestic Violence Group
This is a group aimed at Aboriginal and/or Torres Strait Islander women who have encountered Family and Domestic Violence in their lifetime
Over six weeks the women will build connections as a group, identify individual strengths and strengths as a community and have an opportunity to explore past events through yarning, art, and the use of Narrative Exposure Therapy techniques.
What is Narrative Exposure Therapy?
Narrative Exposure Therapy (NET) is a short-term treatment developed specifically to treat PTSD symptoms resulting from complex and multiple traumas. NET aims to engage and reconnect areas of the brain impacted by trauma exposure, through the process of recounting their story.
NET works efficiently with PTSD symptoms in culturally diverse populations. It has also shown promising results in decreasing comorbid symptoms such as depression, substance use disorder, dissociation, psychosis, and borderline personality disorder. NET can also help reduce the social impairments associated with PTSD, a critical resource for protecting against the effects of future trauma exposure.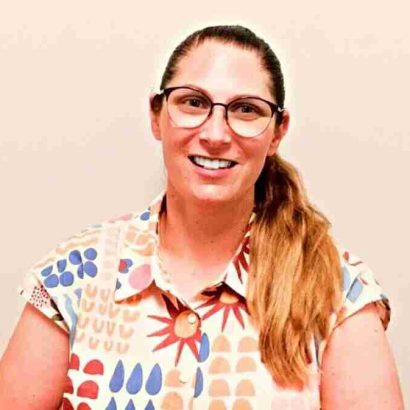 Kylie Smith
B.A, GradDipCouns, MCouns
Kylie Smith is a Yamatji woman raised in Noongar Country and is our new Aboriginal counsellor and NDIS Psychosocial Support Worker/Recovery Coach. Her clinical approach ensures person-centred care, and her preferred modality is Narrative Exposure Therapy.
She has worked across various community contexts over the last 12 years and has recently graduated from Murdoch University with a Master of Counselling. Recognising the gaps that exist in services for Aboriginal people, particularly in the counselling/therapy space, she has shifted her focus (in the last couple of years) to working as a counsellor with clients individually and through group work.